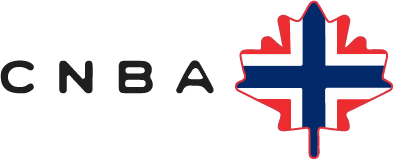 MEMBERSHIP TYPES
Sponsors (NOK 10 000 p.a)
Annual Ambassador's Business Dinner/Lunch with Top Keynote speakers.
Connect with a relevant audience once a year through a CNBA organized event.
Annual meeting with the CNBA Board members as advisory board.
Promoted on all CNBA communications.
Canadian Sponsors

Increase awareness of their offerings among potential Norwegian clients through CNBA's broad network.

Norwegian Sponsors

Meet other Norwegian companies that already have a presence in Canada to learn from their experience.

Corporate Members (NOK 2500 p.a)
In addition to the above

Multiple corporate member contacts.
Promote/Present products and services at CNBA organized events.